Modern period Zen texts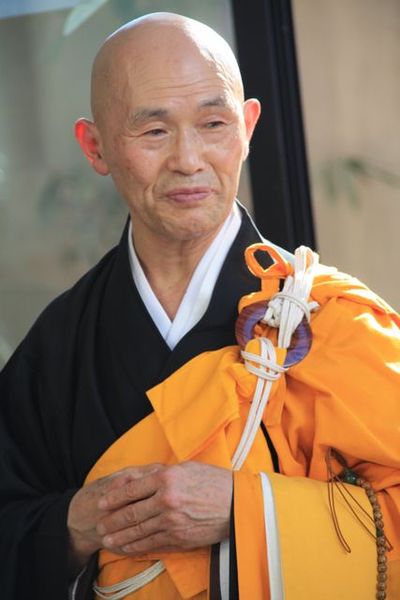 Permanent URI for this collection
Includes texts from the Rinzai, Sōtō, and Ōbaku traditions. For texts composed by Kōgaku Sōen 洪嶽宗演・洪岳宗演 (1860–1919) also known as Shaku Sōen 釋宗演・釈宗演, please see the separate collection "Works by Shaku Soen" in this Zen Texts collection.
Browse
Recent Submissions
Zenyū ni ataeru no sho 禪友に與へるの書

(

Daitō Shuppansha 大東出版社,

1943-10-20

)

Collection of talks by Iida Tōin 飯田欓隱・飯田欓隠, known after his death as Daiken Tōin 大顯欓隱・大顕欓隠 (1863–1937). He received his certification (inka) from Nantenbō in the Rinzai School before turning to the Sōtō School and became a successor of Harada Sogaku.

Shinkō Yōryō 信仰要領

This publication does not strictly belong to "Zen texts" but it shows one facet of Christianity as it was understood by Japanese Unitarians. Harada Tasuku 原田 助 (1863–1940) became President of Dōshisha before moving to the University of Hawaii in 1920 to create one of the first Japanese studies programs abroad. The interest of this short pamphlet is mostly historical but it provides a snapshot of how Christianity would be taught in 1913. This is the ninth revised edition, while the first edition is dated Meiji 37 (1904).